Your Team
Drawing on decades of diverse experience, our firm understands the complexity of financial issues and how strategic financial planning can enhance your future. We take great pride in the work that we do and truly value the relationships that we have with our clients. To learn more about our team, please click on the bios below.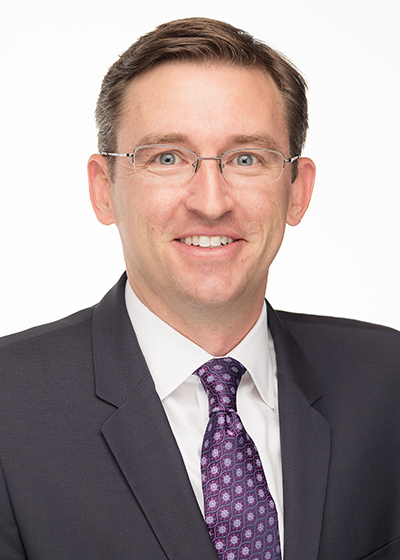 Michael Jacob , ChFC®
Private Wealth Advisor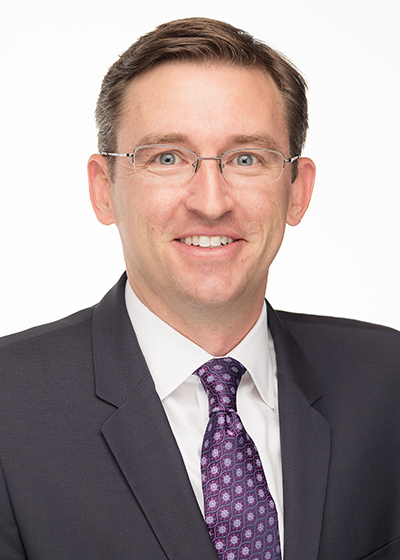 Michael Jacob , ChFC®
Private Wealth Advisor
Mike is an experienced Private Wealth Advisor and passionate leader of the firm. He partners with families, entrepreneurs, and their outside legal and tax advisors to create and implement customized personal and professional financial plans that support clients for multiple generations utilizing the expertise and resources of DJM Financial at each step along the way. With his holistic approach, Mike's aim is to alleviate his clients' stress about their finances and provide confidence in their future. His favorite moments during the planning process are deploying new concepts and strategies that can significantly impact the long-term legacy of his clients' assets.
Mike began working at Northwestern Mutual in 2000 after graduating with a bachelor's degree in economics and a minor in business institutions from Northwestern University. In 2006, he partnered with Private Wealth Advisor Kevin DuPree, and together they established DJM Financial. From the start, the founders have focused on building a firm composed of highly experienced and credentialed individuals. They have also fostered a culture where team members can reach their highest potential and become the best versions of themselves, with the goal of successfully leading clients through life's major decisions and events.
Mike grew up in Mission Viejo as a competitive swimmer, ultimately completing his career as a co-captain of his collegiate team. He now lives in Irvine with his wife, Christa, and their two daughters. Outside the office, he loves cheering his kids on during swim meets and soccer games. He also enjoys sharing his passion for ocean sports and snowboarding with his children.
Mike is a supporter and advocate for JDRF, a nonprofit organization that funds Type 1 diabetes research, and first got involved with the organization after his daughter was diagnosed with the condition. His family also supports the PADRE Foundation, a local organization for Type 1 diabetes education and outreach.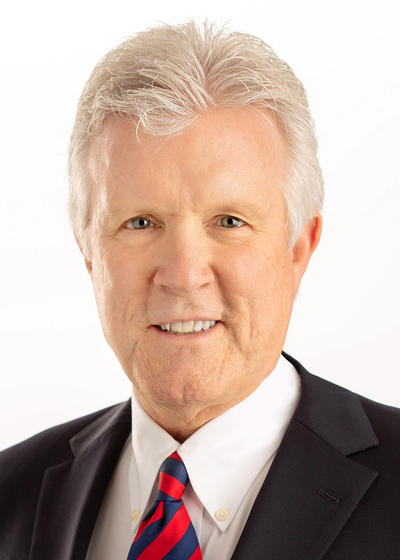 Timothy J. Molnar , CFP®
Private Wealth Advisor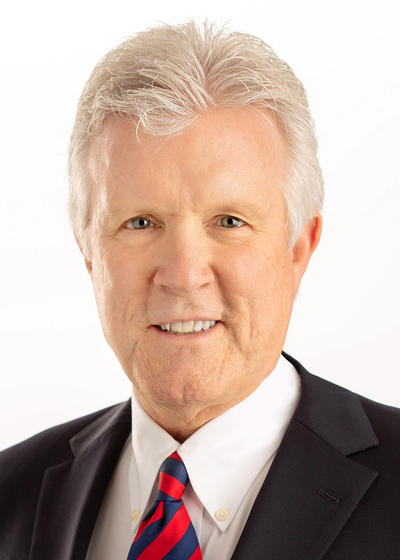 Timothy J. Molnar , CFP®
Private Wealth Advisor
As a seasoned private wealth advisor and leader of DJM Financial, Tim guides people toward achieving and sustaining financial independence. He advances the firm's overall mission of integrating investment management with comprehensive financial and legacy planning built on a foundation of deep knowledge and understanding of every client. Tim relishes the opportunity to learn his clients' stories, explore their financial challenges and opportunities with transparency and empathy, and craft planning solutions that enable clients to take control of their financial future.
Tim brings more than 35 years of experience to DJM Financial. He launched his practice in 1985 and joined the firm in 2019 as a senior partner, with many clients from the early years remaining active relationships today – a testament to the care and attention they have received over the years, as well as the progress and clarity of their financial planning under Tim's guidance. He holds the CERTIFIED FINANCIAL PLANNER™ certification and continually studies to stay current in all aspects of the financial planning discipline.
Outside the office, Tim is an accomplished musician, having earned a bachelor's degree in piano performance from Wheaton College and a master's degree in conducting from the University of Southern California. After completing his studies in the mid-1970s, Tim switched to a career in financial services and got his first break working as an intern at a Northwestern Mutual firm in New York City. He ventured to the West Coast from his native New Jersey and has lived in Southern California for 45 years. A resident of Irvine, he is a proud father of two daughters and grandfather of two granddaughters.
Tim is fond of quoting Plato, who is said to have treasured the study of music because "the patterns in music and all the arts are the keys to learning." To that end, Tim created and hosts a concert series featuring some of the most talented young musicians in Orange County, and he loves improvising on his 7-foot grand piano. Tim also serves on the Board of Directors for Orange County's Pacific Symphony. Alongside his passion for music, Tim loves traveling to unusual places throughout the world, photography, hiking, writing, and reading — especially history and philosophy.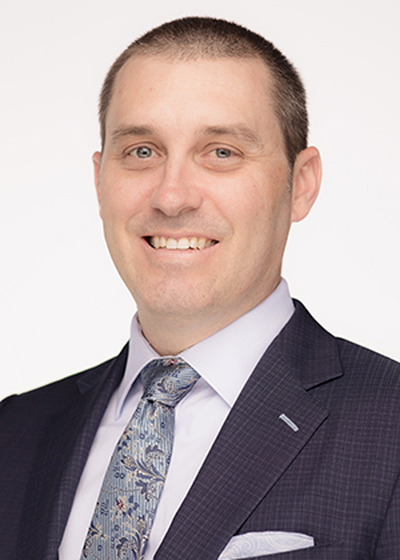 Matthew Farrell , CFP®
Private Wealth Advisor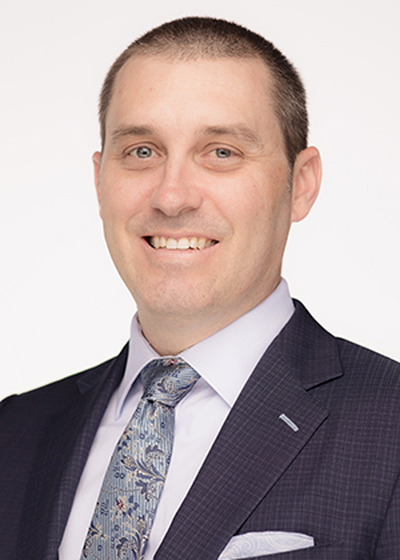 Matthew Farrell , CFP®
Private Wealth Advisor
Matt believes there is much more to successful wealth and financial planning than the numbers. As a Private Wealth Advisor at DJM Financial, he focuses on building strong relationships with his clients, working to understand what is most important to each of them and what they wish to accomplish so that he can develop a holistic financial plan to meet their goals. Matt is passionate about delivering solutions that instill financial confidence and peace of mind by harnessing the integrated capabilities of the DJM Financial team and coordinating a client's outside tax and legal advisors to ensure that planning solutions are comprehensive, customized, and fully integrated.
Matt began his career at Northwestern Mutual in 2012 and has since worked diligently to become an impactful leader within DJM Financial. He works with his partners and the team to maintain and strengthen DJM Financial's highly collaborative culture and singular emphasis on serving the best interests of every client. Matt is energized by being part of a wealth and financial planning firm that is bigger than any one team member and that is prepared to carry on the promises made to clients and their families over multiple generations.
Matt earned a Bachelor of Science in Business Economics from Long Beach State University. He is a CERTIFIED FINANCIAL PLANNER™ professional, holds a California Life & Health Insurance license, and has earned his Series 6, 7, and 63 securities registrations.
An Orange County native, Matt grew up and still lives in Irvine, California with his wife, Katie, their sons, Devin and Caiden, and their daughter, Madelyn. His hobbies include coaching his kids' baseball teams and attending baseball games. While his wife is a Dodger fan, Matt grew up loving Chicago sports, so he and his kids root for the Cubs. When he's not working on behalf of clients, Matt enjoys spending time outdoors exploring local parks, beaches, and the mountains with his family.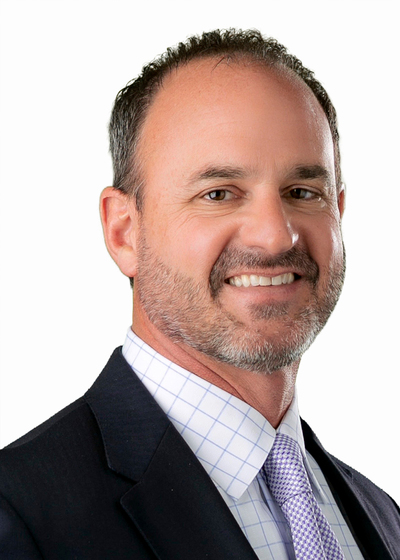 Patrick Stoll , CFP®, RICP®, CLU®, ChFC®
Private Wealth Advisor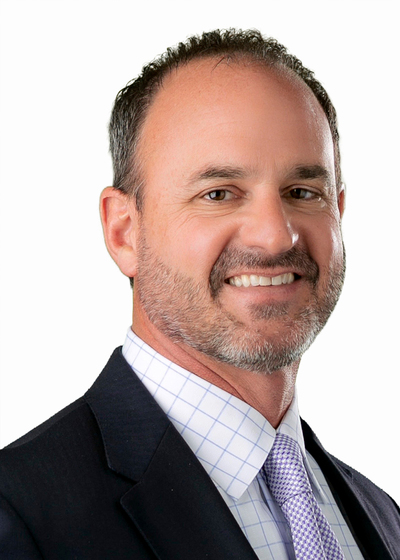 Patrick Stoll , CFP®, RICP®, CLU®, ChFC®
Private Wealth Advisor
For more than two decades, Patrick Stoll has been making a difference in peoples' lives by helping them achieve financial security. Since joining DJM Financial in 2019, he has contributed to the team's depth of wealth management resources and breadth of planning expertise, coaching hundreds of clients toward their goals across all kinds of financial market conditions. Patrick's specialty is pre-retirement and retirement distribution planning. He draws from his wide-ranging professional experience and broad industry knowledge to solve what are often complex, multi-layered planning challenges. Patrick's goal is to help create peace of mind so that clients feel prepared for major inflection points in their financial lives and well positioned to pass on a legacy to the people and causes they care most about.
Patrick's planning acumen is reflected in the portfolio of professional credentials that he has earned. Patrick is a CERTIFIED FINANCIAL PLANNER™ professional and holds the Chartered Life Underwriter®, Chartered Financial Consultant®, and Retirement Income Certified Professional® designations.
Before joining Northwestern Mutual, Patrick worked for a Fortune 500 chemical company specializing in water treatment consulting. Previously, he served in the United States Air Force as an officer for eight years, achieving the rank of Captain. In this role, he managed ballistic missile and space launch programs. Patrick is a graduate of the U.S. Air Force Academy, where he played on a nationally ranked football team that was subsequently inducted into the Air Force Academy Hall of Fame.
Fluent in German, Patrick completed fourth and fifth grade while living in Germany. He and his wife, Maria, are the parents of three boys. Just as he loves navigating a good financial challenge, Patrick enjoys mountain biking and sailing his Catalina 27 out of Dana Point Harbor and around the Orange County coastline. Patrick also values the opportunity to contribute something positive to the world. For about 15 years, he has been part of a group that buys, prepares, and serves brunch at the Isaiah House shelter in Santa Ana. More recently, he has also volunteered as a driver for Family Assistance Ministries in San Clemente picking up food donations from local grocery stores.
Nicolas Mattingly
Private Wealth Advisor
Nicolas Mattingly
Private Wealth Advisor
As a private wealth advisor at DJM Financial, Nic works across the planning discipline to support the firm's clients. He meets with them regularly to learn about their evolving financial circumstances, goals, and priorities, and creates highly customized plans that guide clients toward financial independence. Nic enjoys the breadth of his role but is especially energized by driving efficiencies in wealth accumulation and distribution strategies and solving for the intricacies of tax-efficient planning for individuals and business owners. He is enthusiastic about eliminating sources of financial anxiety for clients and relishes the opportunity to minimize any sense of burden that they might be feeling about their financial picture.
Nic was called to the financial profession at an early age, back when he first learned about the magic of compound interest — and realized that he could one day earn a living helping people protect and grow their assets. He began his career at DJM Financial in 2009, when he joined the firm as an analyst. A graduate of California State University, Fullerton, Nic earned a degree in business administration with an emphasis in finance. He holds the Series 6, 7, and 63 securities licenses as well as the California Life and Health Insurance license.
A native of the Easy Bay area of Northern California, Nic currently resides in South Orange County with his wife, their twin boys, and their daughter. When he isn't designing and optimizing his clients' financial plans, Nic enjoys managing his kids' soccer team and playing golf. He prioritizes spending time with his family and loves relaxing at the beach and volunteering in the community through his church, where he oversees an elder's quorum that supports food banks and programs for single moms.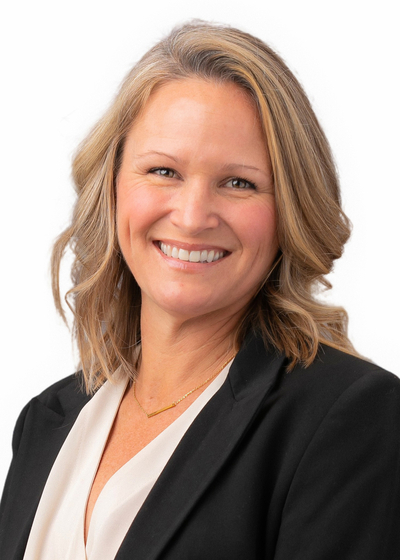 Elicia Nicoll
Director of Employer and Participant Services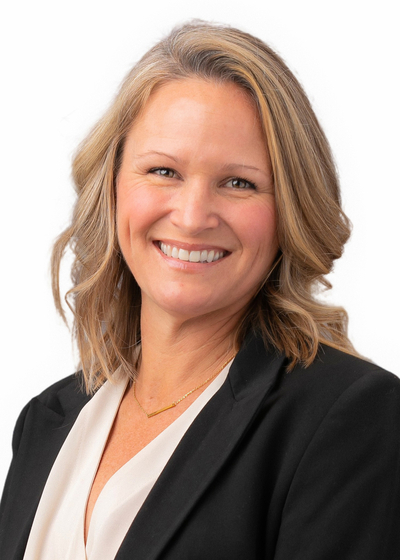 Elicia Nicoll
Director of Employer and Participant Services
As Director of Employer and Participant Services, Elicia delivers exceptional strategy and service to business owners with qualified retirement plans. Her responsibilities include guiding the execution of trustee and enrollment meetings, conducting investment due diligence, and working to enhance clients' overall satisfaction with their plans. Drawing on more than a decade of experience in the corporate retirement plan space, Elicia provides clients with the knowledge and advice they need to meet their fiduciary responsibilities with confidence at all steps in the planning process, from the optimal design of the plan to the creation of the right procedures that ensure compliance while supporting successful outcomes for plan participants. She joined DJM Financial in March 2021.
Elicia earned a Bachelor of Science from San Diego State University, with a major in consumer psychology and a minor in marketing. She went on to work in sales and marketing at ADP for 11 years, where she specialized in crafting retirement plans that created efficiency, reduced risk, and benefitted plan participants. At ADP, Elicia honed her skills by helping business owners and HR professionals facilitate the overall management of their company retirement plans. She gained extensive knowledge in all aspects of retirement plan design and implementation, from start up, payroll integration, and benchmarking to conducting vendor reviews, plan transitions, and tax planning.
Hailing originally from Orange County, Elicia now resides in San Clemente with her husband Johnny and their three children, Drake, Mackenzie, and Cole. A soccer player during her college years, Elicia enjoys volunteering as an assistant coach for her kids' teams. She also loves spending time outdoors, whether it's camping, going to the beach, running in the hills with her dog, perfecting yoga poses, or snowboarding.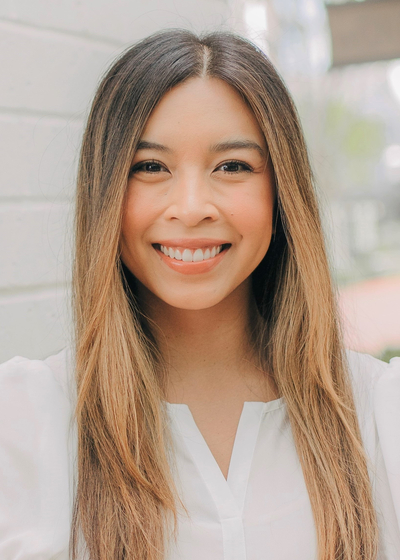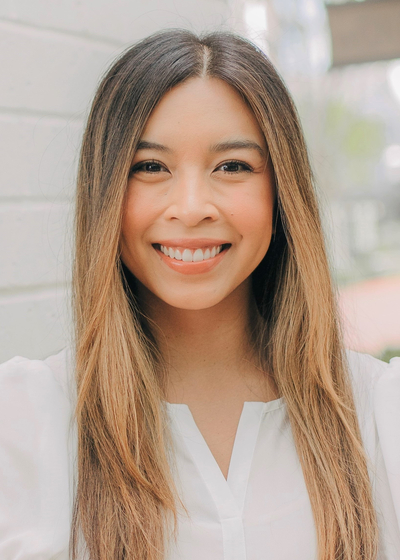 Alyssa began her career with Northwestern Mutual in 2015. She graduated with her Bachelor's Degree from Cal State University Long Beach, where she also played NCAA women's soccer. Alyssa's expertise is working with clients on their financial planning to help give them peace of mind as they navigate through life's financial decisions. As a Chartered Financial Consultant (ChFC®) she uses a comprehensive and consultative approach while working with her clients. She believes that the more empowered people feel with their finances, the more confidence they can have in their overall life. On the personal side, Alyssa resides in Laguna Hills, California with her husband, Jimmy and their much-adored dogs, Nela and Cali. When she is not working, she can be found at home relaxing, checking out local food spots, or enjoying the afternoon at a winery.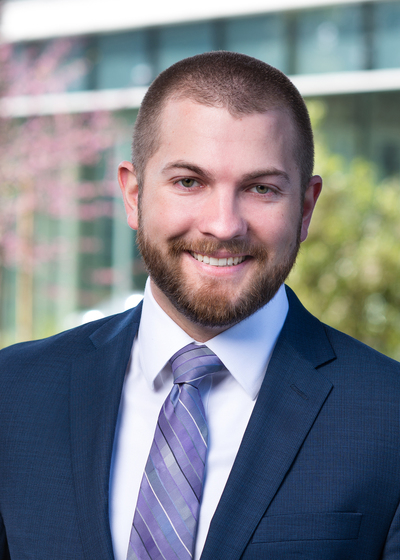 Nick Socha , CFP®, CLU®, ChFC®, RICP®, WMCP®
Wealth Management Advisor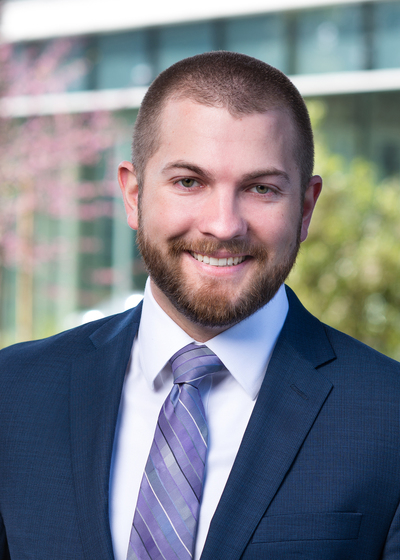 Nick Socha , CFP®, CLU®, ChFC®, RICP®, WMCP®
Wealth Management Advisor
As a financial advisor, I help my clients make sense of a complex financial world and create a plan to help achieve their most important financial goals now and in the future.
I'm a California native and moved from my hometown in San Diego to Orange County in 2013 to begin my financial planning practice with Northwestern Mutual. I've been expanding my business and striving to provide world-class financial services to our clients up and down the West Coast ever since. My wife Kassi and son Samuel live in Costa Mesa, CA and love being active with our church and in the community.
Affiliate Advisors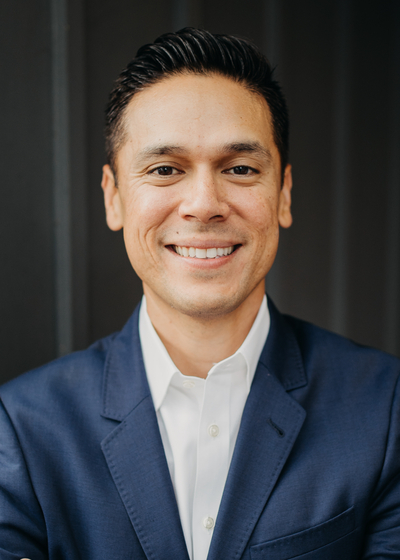 Jimmy J. Cusimano , CFP®, CLU®, ChFC®, RICP®
Wealth Management Advisor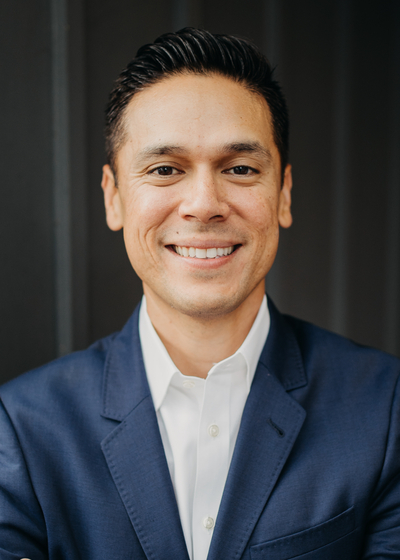 Jimmy J. Cusimano , CFP®, CLU®, ChFC®, RICP®
Wealth Management Advisor