Our Team
With over 200 years of combined experience, our firm understands the complexity of financial issues and how strategic financial planning can enhance your future. We take great pride in the work that we do and truly value the relationships that we have with our clients. To learn more about our team, please click on the bios below.
Kevin Du Pree , CLU®
Private Wealth Advisor
Kevin Du Pree , CLU®
Private Wealth Advisor
Kevin brings more than 25 years of experience in the wealth management industry to DJM Financial, where he focuses on providing comprehensive planning to individuals and their families. He customizes each plan to meet his clients' specific needs, which may include strategies designed to help maximize their assets before and during retirement, retirement distribution, education planning, survivor planning, asset allocation modeling and estate planning. In addition, he works with businesses to offer solutions for succession planning, executive compensation, and qualified defined benefit and defined contribution plans.
Kevin joined Northwestern Mutual after graduating from California State University, Long Beach with a B.S. in political science, and he has since enjoyed a successful and fulfilling career. He started out as a Financial Representative in 1992 and later became the District Managing Director in Irvine. From 1997 to 2005, he led one of the top field offices and was recognized as the leading field director at the firm. In 2006, he partnered with Mike Jacob to begin building the firm that is now known as DJM Financial, and his extensive knowledge and experience in management, training, supervision and development have contributed to its success.
Kevin and his wife, Evelyn, live in Irvine with their three children, Kolton, Kailah and Kendall. In his free time, Kevin enjoys an active lifestyle that includes biking, traveling, skiing and golfing, and he has coached soccer, basketball, football and baseball for his kids' teams for nearly 20 seasons. He is also involved in his community, having served on the Board of Directors for the Pediatric Cancer Research Foundation of Orange County, the Child Abuse Prevention Center of Orange County and Pacific Chorale.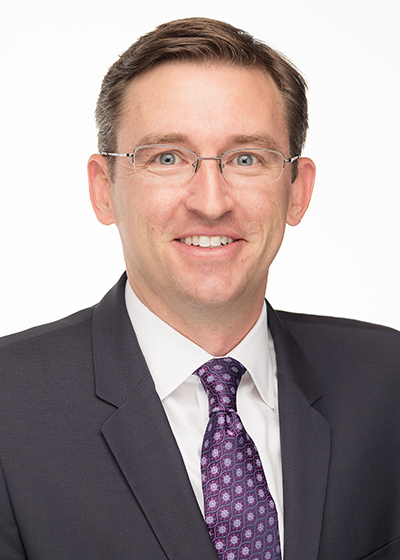 Michael Jacob , ChFC®
Private Wealth Advisor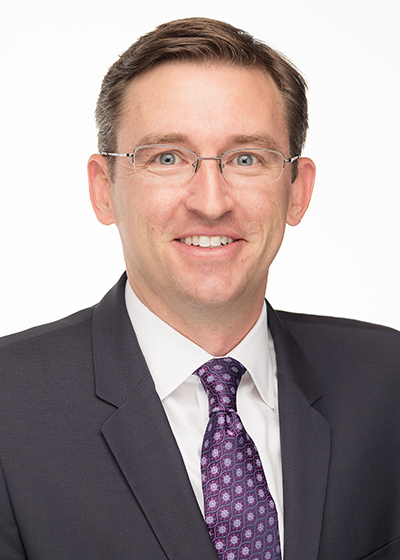 Michael Jacob , ChFC®
Private Wealth Advisor
Mike is an experienced Wealth Management Advisor and passionate leader of the firm. He partners with families, entrepreneurs and attorneys to create customized personal and professional financial plans that utilize the expertise and resources of DJM Financial at each step along the way. He strives to develop strategies that can support clients for multiple generations. With his holistic approach, Mike's aim is to alleviate his clients' stress about their finances and provide confidence in their future. Mike's favorite moments during the planning process are deploying new concepts and strategies that significantly impact the long-term legacy of his clients' assets.
Mike began working at Northwestern Mutual in 2000 after graduating with a bachelor's degree in economics and a minor in business institutions from Northwestern University. In 2006, he partnered with Kevin Du Pree, and they have since established DJM Financial. They have focused on building a firm of highly experienced and credentialed individuals in order to lead their clients through life's major decisions and events.
Mike grew up in Mission Viejo as a competitive swimmer, ultimately completing his career as a co-captain of his collegiate team. He now lives in Irvine with his wife, Christa, and their two daughters. Outside the office, he and his family like to spend time visiting extended family on the East Coast and going on local adventures together. He also enjoys sharing his passion for ocean sports and snowboarding with his children. Mike has become involved with JDRF, a nonprofit organization that funds Type 1 diabetes research, after his daughter was diagnosed with the condition, and his family also supports the PADRE Foundation, a local organization for Type 1 diabetes education and outreach.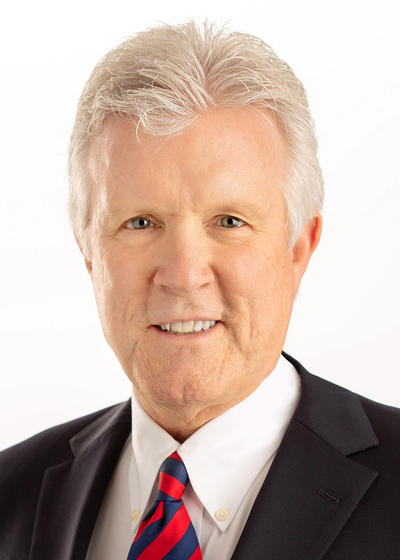 Timothy J. Molnar , CFP®
Private Wealth Advisor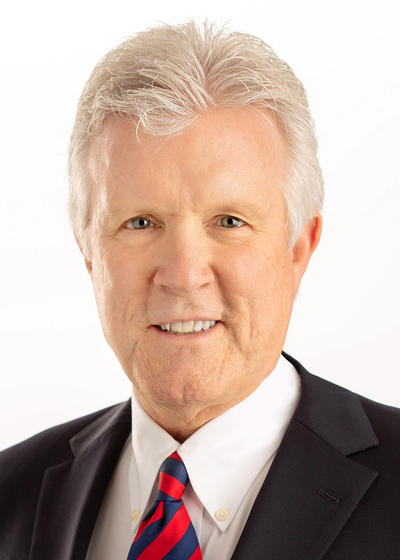 Timothy J. Molnar , CFP®
Private Wealth Advisor
As a seasoned advisor with DJM Financial, Tim specializes in guiding investors toward achieving and preserving financial independence by integrating asset management with comprehensive financial/legacy planning. Tim develops close relationships with clients, meeting with them regularly to review all of the moving parts of their financial/legacy plan.
Tim brings more than 35 years of experience to the firm. He started his practice in 1985, with many of his clients from the early years remaining active relationships today—a longevity he attributes to the attention they have received, as well as the progress and clarity of their financial planning. Tim earned the CERTIFIED FINANCIAL PLANNERTM professional designation from the American College, Pennsylvania, after having completed his undergraduate studies at Wheaton College, Illinois, and a master's degree from the University of Southern California (USC). He continually studies to stay current in all of the aspects of his field.
Tim resides in Irvine and has enjoyed living in Southern California for 45 years, having ventured west from New Jersey, his home through high school. He is the father of two daughters and grandfather to two granddaughters. His interests cover a wide spectrum that includes traveling to unusual places throughout the world, photography, reading (especially history and philosophy), writing, hiking the many trails of Irvine, and improvising on his 7' grand piano. Tim has a particular interest in music, serving on the Board of Directors for Orange County's Pacific Symphony. He also created and hosts a concert series featuring some of the most talented young musicians in Orange County. But most of all, Tim enjoys a hearty and stimulating conversation on just about any subject with friends, family and anyone who desires the same.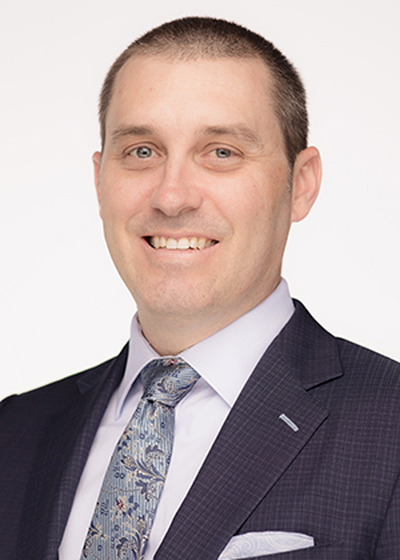 Matthew Farrell , CFP®
Private Wealth Advisor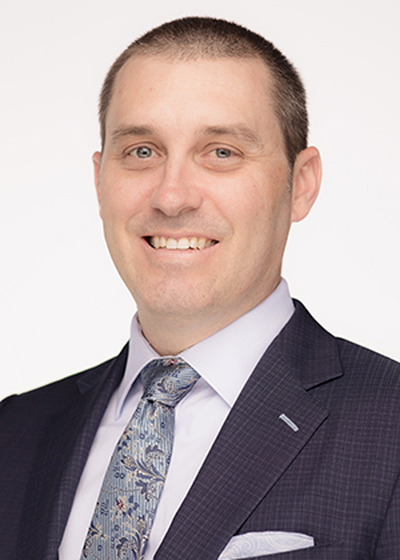 Matthew Farrell , CFP®
Private Wealth Advisor
Matt's approach to holistic financial planning is client-focused above all else. He works hard to understand what's most important to his clients and what they wish to accomplish before creating their financial plan. His priority is to take care of his clients and their families through financial guidance customized to their lifestyle, goals and values. He has his California Life & Health Insurance license and his Series 6, 7 and 63 securities licenses. Matt started his career at Northwestern Mutual in 2012 and has since worked diligently to become an impactful leader within DJM Financial. He earned a Bachelor of Science in Business Economics from Long Beach State University.
Matt is an Orange County native. He grew up and still lives in Irvine, California with his wife, Katie, their sons, Devin and Caiden, and their daughter, Madelyn. Matt enjoys a simple lifestyle spending quality time with his family outside of work. His hobbies include coaching his kid's baseball teams and attending baseball games. While his wife is a Dodger fan, Matt grew up loving Chicago sports, so he and his kids root for the Cubs. He and his family are grateful to live in a family-oriented community with access to a wide variety of outdoor activities. They enjoy exploring to the beach, the mountains and nearby parks together.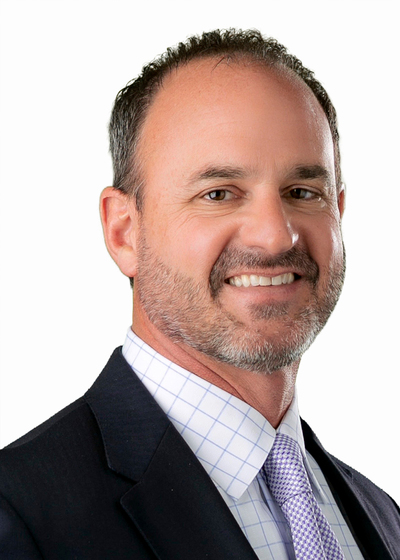 Patrick Stoll , CFP®, RICP®
Private Wealth Advisor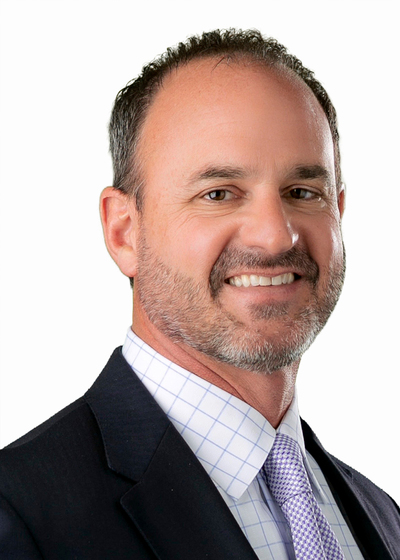 Patrick Stoll , CFP®, RICP®
Private Wealth Advisor
Patrick has been helping clients build and maintain their financial security for more than two decades. Since joining DJM Financial in 2019, he has contributed to the team's depth of wealth management resources and expertise, having guided and coached hundreds of clients toward their goals across a broad range of market environments. Patrick has a particular focus on pre-retirement and retirement distribution planning, which are essential to help create peace of mind that his clients are prepared for the financial responsibilities that lie ahead and well positioned to pass on a legacy to the people and causes they care most about.
To expand his knowledge on behalf of his clients, Patrick has earned the CERTIFIED FINANCIAL PLANNERTM and Retirement Income Certified Professional® designations. Before joining Northwestern Mutual, he worked for a Fortune 500 chemical company specializing in water treatment consulting. Previously, Patrick served in the United States Air Force as an officer for eight years, achieving the rank of Captain. In this role, he managed ballistic missile and space launch programs. Patrick is a graduate of the U.S. Air Force Academy, where he played on a nationally ranked football team that was subsequently inducted into the Air Force Academy Hall of Fame.
Patrick and his wife, Maria, are the parents of three boys. In his spare time, he enjoys sailing his Catalina 27 in Dana Point Harbor, cruising around south Orange County on his electric bike and going out to dinner with friends.
Nicolas Mattingly
Private Wealth Advisor
Nicolas Mattingly
Private Wealth Advisor
As an Advisor at DJM Financial, Nic meets with clients to learn about their financial circumstances, objectives and priorities. He then oversees the creation and implementation of customized plans designed to guide them toward financial independence. His goal is to alleviate his clients' financial stress and allow them to do what they enjoy the most, while providing them with a framework for accomplishing their financial goals.
Nic began his career with our firm after college as an analyst in 2009. He holds the Series 6, 7 and 63 securities licenses and the California Life and Health Insurance license. Nic graduated from California State, Fullerton with a degree in business administration with an emphasis in finance.
Nic grew up in the Easy Bay area of Northern California and now resides in South Orange County with his wife, their twin boys and their daughter. Although he spends most of his free time with his family, Nic also enjoys playing golf, going to the beach and volunteering in his community through his church.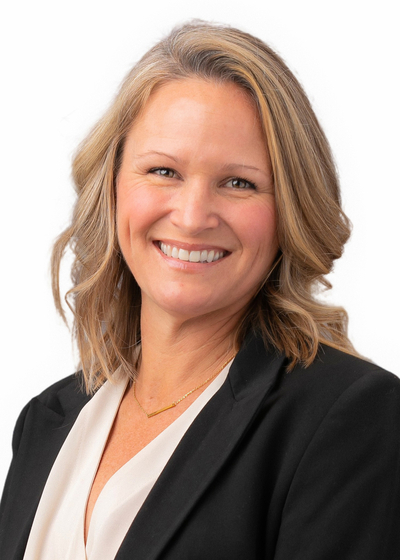 Elicia Nicoll
Director of Employer and Participant Services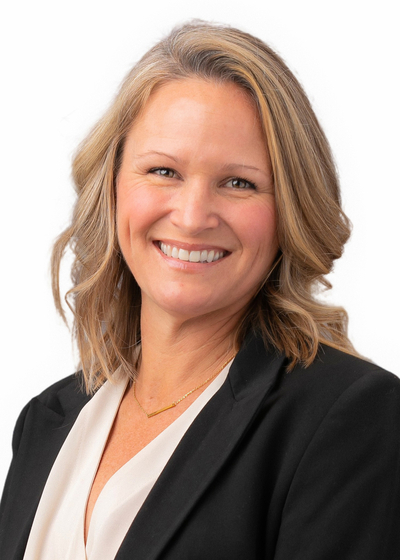 Elicia Nicoll
Director of Employer and Participant Services
Elicia's primary role is to deliver exceptional service and strategy to our clients with qualified/non-qualified plans. She is available to support the execution of trustee meetings, education/enrollment meetings, investment due diligence, guidance/support and enhance overall satisfaction with a client's retirement plan. Elicia gives clients the knowledge, support and confidence they need to meet their advisory responsibilities and create a more successful outcome for their retirement plan.
Elicia has extensive knowledge in working with business owners and HR professionals to facilitate better overall management of their retirement plans with respect to understanding advisory responsibility, administration, fee structure, investments and design. She has strong relationships with TPAs and recordkeepers to create successful plans based on the goals and needs of our clients. Additionally, Elicia has a deep knowledge of plan implementation and start up, payroll integration, benchmarking, vendor reviews, plan transitions, tax efficiency strategies, etc.
Elicia resides in San Clemente with her husband Johnny and three children - Drake (9), Mackenzie (8) and Cole (6). She loves the outdoors and being active - camping, beach days, running in the hills with her dog, yoga, snowboarding, and watching the kids play every sport imaginable.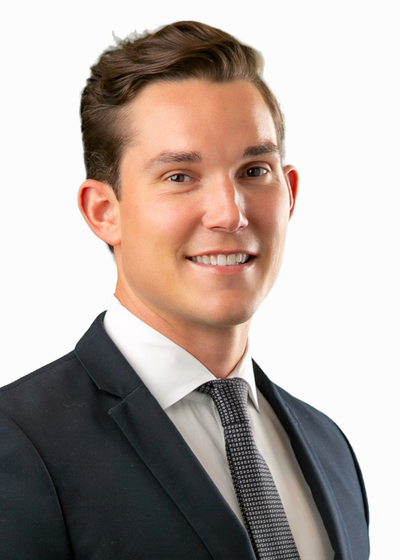 Joel Staples , CFP®, J.D.
Private Wealth Advisor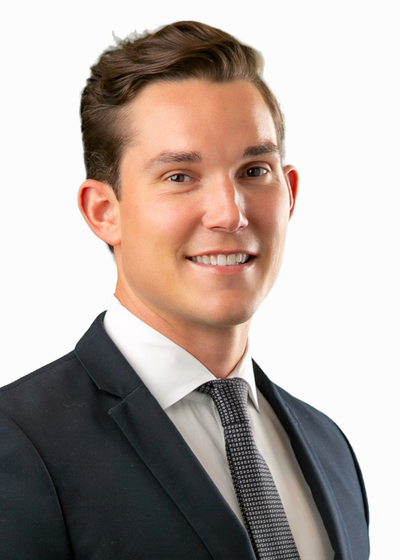 Joel Staples , CFP®, J.D.
Private Wealth Advisor
Joel works directly with clients in an advisory role to help them think critically about their financial objectives, identify potential obstacles to their success, and create clear and actionable steps toward achieving their goals. He has particular expertise in the areas of nonqualified executive benefits planning, as well as complex business and estate planning.
Joel started his career in financial services in 2016 when he joined Northwestern Mutual as a Financial Representative, and he came to DJM Financial in 2018 as an Advisor. Previously, he earned a J.D. and briefly practiced law before making a career change into the financial industry. He began his professional life as a minor-league baseball player for the Florida Marlins. Joel holds the CERTIFIED FINANCIAL PLANNER™ professional designation and the Series 6, 7 and 63 securities licenses. He graduated from Saint Mary's College of California with a B.A. in business administration and from Western State College of Law with a J.D.
Joel grew up in Vancouver, Washington, and now resides in Irvine with his wife, Mirranda. In his free time, he enjoys golfing, skiing and spending time with his friends and family.